Topics that will be discussed:


The Basemap forest dataset serves as the foundation of the Natural Capital Exchange. The probabilistic model provides acre-by-acre intelligence on the location, diameter, and species of trees across the continental United States.

By combining Basemap forest cover and composition data with economics, timber-harvest pricing, and regional information, NCX can give an accurate assessment of timber and carbon value for every acre of land at no cost to the landowner.

In this webinar, Dr. Max Joseph will provide a deep dive into how Basemap is built, and how it's used to provide quality estimates of forest carbon.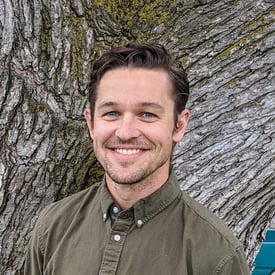 Dr. Max Joseph
Data Scientist
NCX
Dr. Max Joseph is a Data Scientist at NCX with expertise in Bayesian modeling, remote sensing, and large-scale earth and environmental science. Max holds a PhD in ecology and evolutionary biology from the University of Colorado, Boulder, and a BS in wildlife, fish, and conservation biology from the University of California, Davis.
Information you provide when registering will be managed with the highest integrity in accordance with the NCX Privacy Policy.