Topics discussed:

How the NCX methodology for short term harvest deferral has evolved to incorporate cutting edge science and public feedback


What has changed for key elements of the approach; especially harvested wood products, uncertainty, and leakage


Why this new methodology represents a step forward in the transparency and rigor of forest carbon offsets
A Second Generation Approach


The challenges associated with quantifying forest carbon credits are increasingly recognized. Trustworthy projects require rigorous science, better transparency, and quantitative benchmarks that show credits produce real climate benefit. Yet, most forest carbon methodologies emphasize institutional process over verified results.

Dr. Nan Pond and Dr. Spencer Meyer give an overview of the NCX new annual harvest deferral approach. They discuss how this second generation methodology has evolved to set a high standard for producing, verifying, and reporting on quality forest carbon credits.

Key changes in the methodology resulting from recent scientific advances and public feedback will be discussed including changes to accounting of harvested wood products and leakage. In addition, they demonstrate how NCX is leading the way with an innovative approach to uncertainty accounting.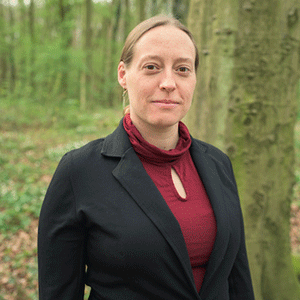 Dr. Nan Pond
Director of Certification
NCX
Nan serves as the Director of Certification at NCX. She is responsible for ensuring that our natural capital products reflect the highest quality science as we hone our existing methods and expand into new credit types and new geographies.

She is the recipient of the 2020 SAF Young Forester Leadership Award and has held multiple leadership roles within the Society of American Foresters.

Dr. Pond earned a PhD in forest biometrics from Michigan Technological University and a Bachelor of Science in forest ecosystem science from SUNY ESF.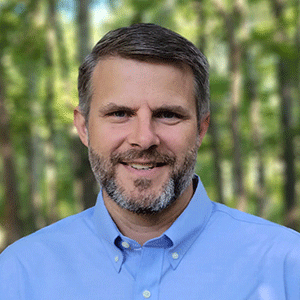 Dr. Spencer Meyer
Head of Science
NCX
Spencer is the Head of Science at NCX. He is responsible for ensuring NCX is deploying and advancing the most credible, innovative science on natural capital solutions. He works externally with stakeholders and thought leaders to link the science and business of natural capital markets. Dr. Meyer also oversees internal science alignment across all teams for carbon, biodiversity, and other forms of natural capital.

Spencer is an innovator and leader with 20 years of experience working collaboratively with NGO, government, private sector, and academic partners to solve natural resource challenges. He is a co-founder of Sebago Clean Waters, an advisor to conservation NGOs and private foundations, and a frequent speaker on forest management, watershed protection, natural climate solutions, conservation finance, and partnership development.

Spencer previously worked at the Highstead Foundation, Harvard Forest, Yale School of the Environment, University of Maine, and The Nature Conservancy. He earned his A.B. from Dartmouth College and his M.S. and Ph.D. in forest management and sustainability science from the University of Maine.
Information you provide when registering will be managed with the highest integrity in accordance with the NCX Privacy Policy.